Phone 078 761 913 to speak with a certified TM teacher or fill in the form below for more information
National Director - Ana Filipovska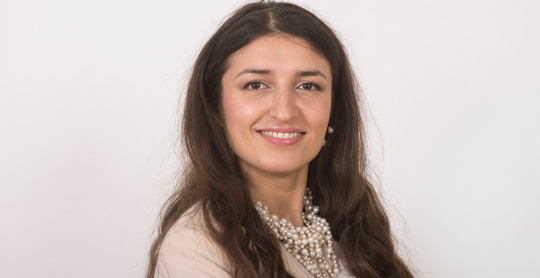 Ana Filipovska learned Transcendental Meditation (TM) at the age of 14 and became a Teacher of Transcendental Meditation in the spring of 2013. Her parents and sister are practicing TM also since a long time. Ana studied Architecture and Engineering at the Saints Cyril and Methodius University of Skopje and received her Dipl.-Ing. Architect diploma with honors. She is now studying Maharishi Vastu Architecture (Maharishi Sthapatya Veda), an ancient system of design and construction based on natural law. Ana is teaching Transcendental Meditation in Macedonia and Albania where she also holds courses on Yoga Asana. Ana is fascinated by Maharishi Ayurveda, an ancient, natural and prevention-oriented health care system, and has gained a deep insight into its theory and practical application.
Certified teacher - Eva Filipovska
Eva Filipovska learned Transcendental Meditation at age 19. She graduated on the Philology Faculty of the University of St. Cyril and Methodius, Department of German Language and Literature. After nine years of experience in the business sector, particularly in one of the leading industries for automotive components in Macedonia, decided to become a certified teacher of Transcendental Meditation, inspired by her parents and sister, as well as from her own experience of the benefits of this technique. She successfully completed the course for teachers of Transcendental Meditation in February 2017, and currently holds lectures and courses at the Center for application of the Transcendental Meditation in Skopje, Macedonia. Her desire is to deepen and enrich her knowledge in the Vedic science, and her aim is that more and more people learn the technique of Transcendental Meditation in Macedonia in order to be able to enjoy the benefits from it in every aspect of their life, leading to full development of their potential in a simple and natural way.